A New Feature
I'm pleased to introduce a new feature to my blog called Author Spotlight with Karen J. Mossman as my inaugural author.
Karen J. Mossman is originally from Manchester in the UK, but she has now settled into retirement with her husband of nearly 40 years. She lives on Anglesey, a small Island off the North Wales coast and says, 'Retirement means I am busier than ever as I'm able to spend more time writing. I'm also an avid book reader and blogger. When I am not working on my computer, I belong to an embroidery club where I cross stitch. I am also involved in Anglesey Federation of Women's Institute. So, retirement has improved my life by enabling me to do the things that make me happy.'
Karen's book is called The Secret.
Catch up with her on social media: Facebook Twitter Google+ Website Book Blog

The Secret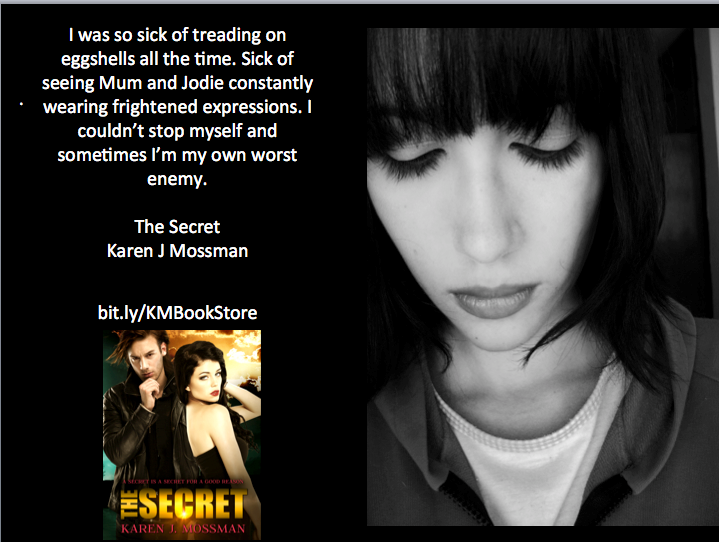 A secret is a secret for good reason.
Kerry O'Brien has a secret so terrible it burns inside her. All she wants is to be part of a normal family, but with a step father like Bill, that is impossible.
Set in the 1970s when secrets like this were only ever whispered about, Kerry somehow keeps her humour by pretending everything is fine. Then she meets biker Tommy, and he has his own secret; one that impacts on her.
Kerry's secret becomes harder to keep and the tell-tell signs are harder to hide. Can she keep it together? Can Tommy and Kerry get it together?
Then the worst happens and Kerry's secret is a secret no more.
Universal Link, Amazon UK, Amazon US
What Readers are Saying
Karen Mossman's The Secret is the beautifully written story of high-spirited, Irish-born Kerry O'Brien who struggles to walk a tightrope in her dangerous home life. Set in Manchester, England, in the 1970s, a more "innocent" time when family secrets could be even more deadly than today and the cloud of secrecy over domestic abuse made it hard for victims to find a way out.
Lynne Murray
The story is gripping and interesting, the romance warm and simmering. I absolutely loved the ending, which gives the story an almost fairy tale-like feeling. All in all, it was a very enjoyable two hour read, and I wholeheartedly recommend it to fans of the genre.
S. Anderson
I really enjoyed this book and I was automatically drawn into the characters world, from the very first page. Tommy treats Kerry like a queen, and it's so refreshing to read a story where the man respects and truly loves the girl.
Jenna Hodge
The characters were so real and the story definitely so believable. These sort of secrets unfortunately still go on. Let's hope others can find the strength, just like Kerry, to come out the other side.
Lindy-Lou