Sharon Miller is a freelance writer and editor, specializing in working with authors who wish to self-publish print and e-books. As owner of Buckskin Books, she offers editorial and writing services across a broad spectrum, including editing at multiple levels, book and cover design, and preparing digital manuscripts for e-publication and print manuscripts for print-on-demand technology.
Editing services include:
proofreading
copyediting
substantive editing
interior design and document preparation for print-on-demand
file preparation for e-book publication (Kindle, e-pub, mobi, and others), including cover and interior image preparation
Print-ready image/photo preparation for cover and interior illustrations in your book
one-on-one consultation with writers to realize their publication goals
I'm happy to work with brochures, press releases, articles, non-fiction books, novels, and memoir
Edited, Designed, and Developed by Buckskin Books.
Published under the authors' imprints.
Partrick Road, by Celeste Wakefield (cover and logo design for Crucible Books, and e-book development), 2018
The Barn: A Short Story, by Erin Wilcox, (e-book development only), 2017
Lay Brothers: Book 2 in the Sophie Rathenau Vienna Mysteries, by David Neilson, 2015
The Dog That Was Lost in Paradise, by Yvette Labatte and Nancy Bain, 2015
The Prussian Dispatch: Book 1 in the Sophie Rathenau Vienna Mysteries, by David Neilson, 2013
I Didn't Tell Them Anything: The Wartime Secrets of an American Girl, by Aleena Rieger, 2014 (e-book development only)
Chivalry, a novel by Kristie Higgins, 2014
The Dog That Couldn't Come Home, by Yvette Labatte and Nancy Bain, 2014
How Do We Love? by Danielle Landis, 2013
Bella Coola 4: Dogs in the Forest, by Yvette Labatte and Nancy Bain, 2013
Polarization and the Healthier Church, by Ronald W. Richardson, 2012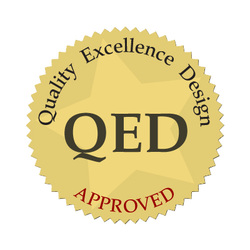 *Digital Book World designated the eBook version of How Do We Love, by Danielle Landis, as meeting a high standard of Quality, Excellence, and Design. QED is the "Good Housekeeping Seal of Approval™"for eBook design and formatting.
Danielle's Comments: "Thank you so very much for all of your time and effort that you dedicated to this project. Your skill, work ethic, and perseverance are a rare and appreciated gift indeed! How Do We Love? is so much better thanks to your involvement."